Supra has provided keyboxes to the real estate industry since 1955, bringing efficiency to real estate professionals and peace of mind to home sellers. The Supra System makes it easy for showing agents to access properties and for listing agents to track activity at client properties.
Western Upstate MLS provides two types of Supra electronic keys: the ActiveKey, a proprietary electronic device, and the eKEY, an application that runs on your smartphone. All the Supra keys include PIN-code security. The key makes a record each time a keybox is opened.
eKEY


Use your smartphone or tablet as your lockbox key. The eKEY application uses your phone's wireless communications so you can do business anywhere. Works on Android and Apple phones and tablets.
Two service levels are available: eKEY Basic for common keybox functions, and eKEY Professional which enhances basic capability with adds business tools such as MLS data stored on your phone, linking the listings to Google maps, and displaying showing details on your phone.
---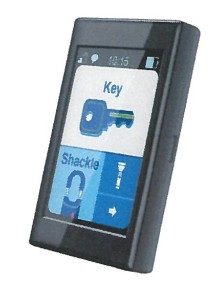 The new sleek, compact and intuitive XpressKEY uses a graphical, icon-based interface with a backlit touchscreen to perform keybox operations.
The XpressKEY uses fast infrared technology to communicate with the keybox and then automatically updates and sends real-time showing information via 3G cellular radio.
The XpressKEY is powered with a replaceable battery that charges via USB.
---
KeyBoxes
Supra electronic keyboxes have been used on millions of homes. Current models of keyboxes can be opened using Bluetooth or infrared signals. Supra's system records events each time a keybox is opened.
Western Upstate MLS currently has the iBox BT LE available for purchase. The iBox BT LE uses Bluetooth technology allowing Keyholders to communicate directly with the iBox BT LE without any additional hardware when accessing listing keys.